Transform the Church in Nigeria with 110 Africa Study Bibles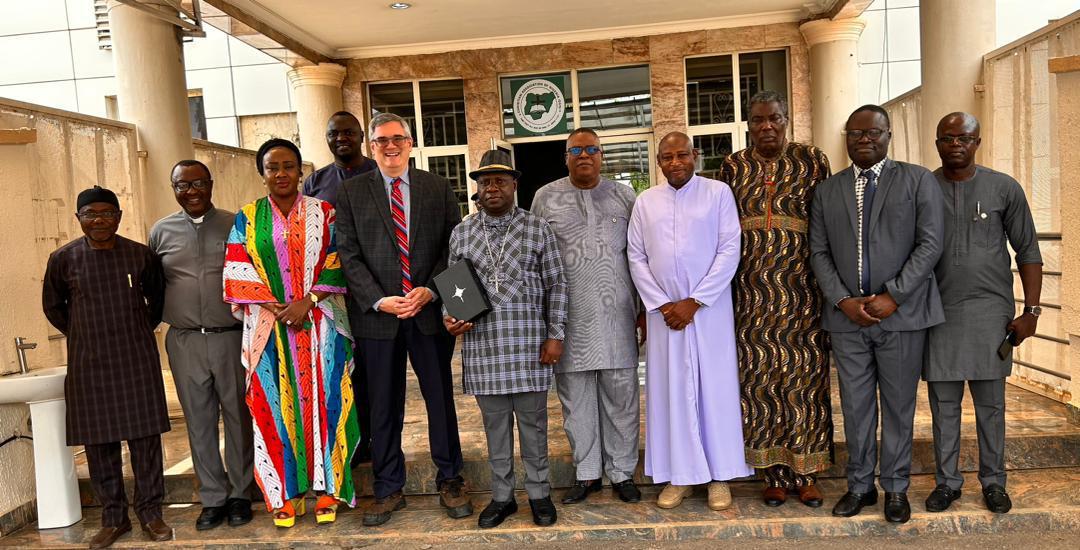 Why?
The Africa Study Bible is about to impact 88.4 million Christians in Nigeria.
The Christian Association of Nigeria (CAN) is an interdenominational organization working to increase knowledge of the Bible and enrich Christian discipleship in Nigeria. Since Oasis shares this mission, we've partnered to create the Oasis-CAN Bible Project!
In October, Oasis's president met with the president-in-council of CAN. Together, the leaders determined that one of the best ways to reach Nigeria with God's Word is to donate a copy of the Africa Study Bible to each of the 110 members of CAN's National Executive Council.
These National Executive Council members are spread across Nigeria's 36 states, and represent Nigeria's 88.4 million Christians. Donating 110 Africa Study Bibles will give each council member a first-hand experience of using this text, equipping them to speak about the Africa Study Bible to their denominations and congregations.
As a result, the Oasis-CAN Bible Project will gain the grassroot support it needs to enrich discipleship across Nigeria.
How?
The National Executive Council of CAN is planning to meet on November 29th, 2023. At this meeting, Oasis's president and CAN's president-in-council will distribute the 110 Africa Study Bibles and share details on how to effectively represent the Oasis-CAN Bible Project.
After the November meeting, the 110 council members will be equipped to advocate for the Africa Study Bible across the 36 states of Nigeria, influencing the country's 88.4 million Christians.
Funding Needs
A total of $2,200 is needed to fund the donation of 110 Africa Study Bibles for these ministers of the gospel across Nigeria.
In order to meet the greatest need possible, your gift will first be used for this opportunity. However, if this goal is already met, your gift will go to support the entire mission of the God's Word for Africa program.
With your help we can continue to satisfy Africa's thirst for God's Word.