Become a Sower of God's Word.
Equip hundreds of pastors and leaders to spread the Gospel, month after month!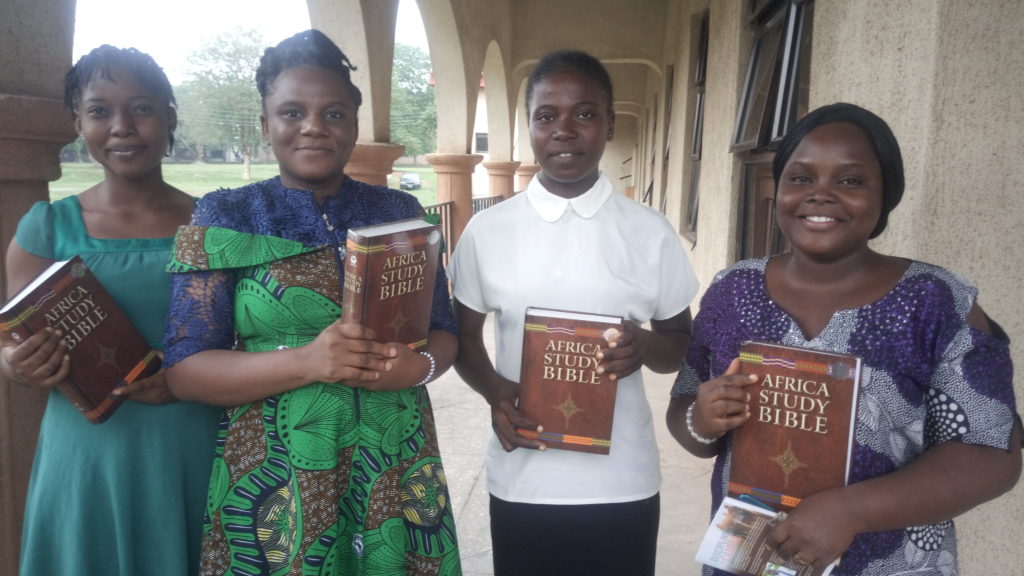 Sowers of God's Word Multiply their Giving
Your monthly giving provides Africa Study Bibles and other Biblical resources at nearly no cost in impoverished regions in Africa.
As a monthly giver, you experience the joy of satisfying Africa's thirst for God's Word through regular impact stories and a customized impact report every six months (sent out every April and October). Become a Sower and recieve a package with a sample Bible built for Africa.
A gift of $67 per month will equip up to 100 people over the course of a year.
Thank you for giving the gift of God's Word!
Want to mail your checks every month? Send to:
Oasis International Ltd.
2045 W Grand Ave Ste B, PMB 42474
Chicago, IL 60612