Training Prison Chaplains in Rural Nigeria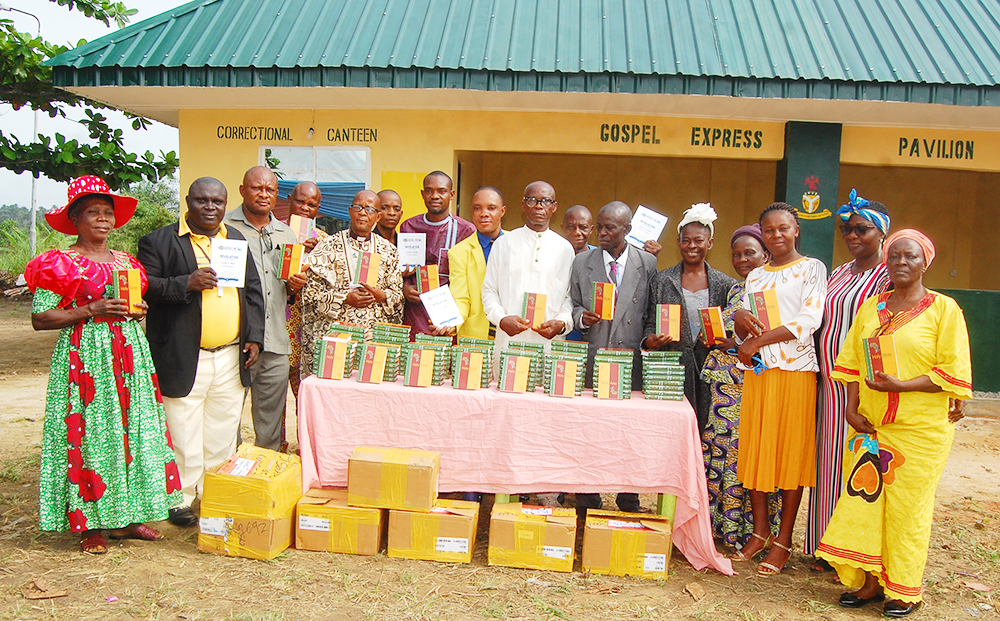 Why?
"I was in prison, and you visited me . . ." (Matthew 25:36)
In Nigeria, Good News Jail & Prison Ministry is sharing Jesus with men and women behind bars. The ministry has a mission to make those in prison into disciples of Christ now, and then equip them for leadership upon their release.
Good News also trains rural pastors and laypeople for effective holistic ministry outside the prison walls, particularly focusing on the family members of people in prison.
Good News' work is already bearing eternal fruit. Forty-year-old Samuel was sentenced to five years in prison. He despised the church. But on his birthday, a fellow inmate persuaded him to join a worship service, and he gave himself to Christ. In addition to healing those with bitterness like Samuel, Good News chaplains and volunteers help inmates overcome trauma and other mental health issues.
How?
Good News Jail & Prison Ministry wants to provide its leaders and volunteers with Bibles and discipleship resources to help them shepherd the flocks that God has entrusted into their care. Currently, they need 150 Africa Study Bibles to equip the shepherds of Akwa Ibom State, Nigeria.
Once the Africa Study Bibles are available, pastors' seminars will be scheduled to train chaplains how to use the Africa Study Bible and minister to local churches in their outreach to prisons. Thousands of lives will be directly impacted as a result.
Funding Needs
Good News Jail and Prison Ministry will pay $5 for each copy of the Africa Study Bible, leaving $2,550 still needed to complete this project's funding.
In order to meet the greatest need possible, your gift will first be used for this opportunity. However, if this goal is already met, your gift will go to support the entire mission of the God's Word for Africa program.
With your help we can continue to satisfy Africa's thirst for God's Word.