Study Bibles for Campus Ministers in Northern Nigeria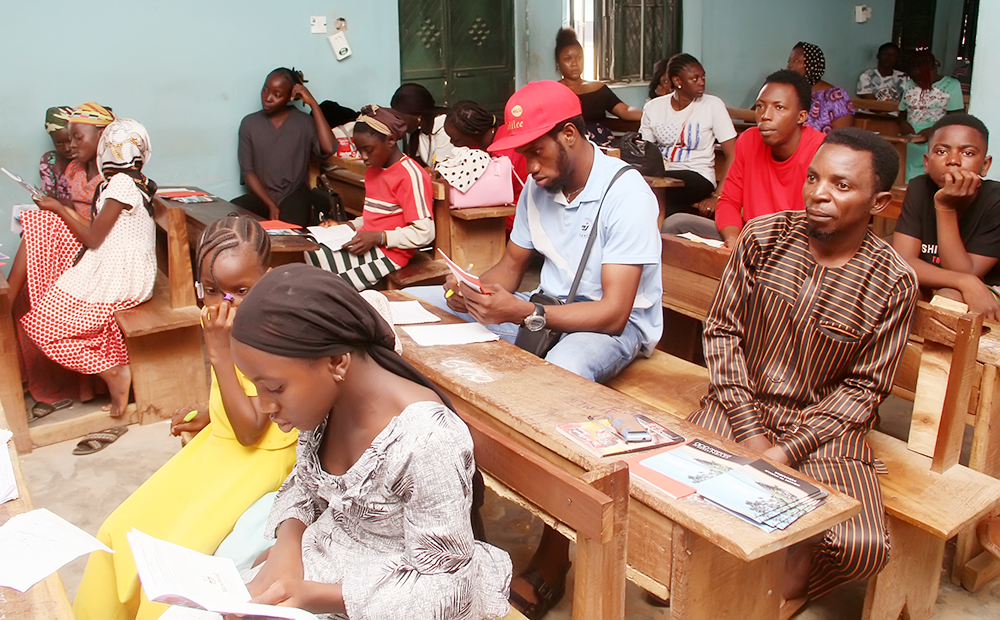 Why?
Jesus is working powerfully in Nigeria's universities and colleges. Campus missionaries in the Nigeria Fellowship of Evangelical Students (NIFES) are reaching and discipling many unsaved students, equipping them to powerfully represent Christ.
These campus missionaries have no other option than to live by faith every day. The Nigerian states where they work have many security challenges for Christians—the risk of danger is never far away. Yet, by the grace of God, these student workers are winning many souls for Christ's kingdom.
Nigeria's colleges are a strategic mission field. By impacting students, NIFES is impacting the heart of the country. NIFES reaches out to students through a variety of ministries, including evangelistic outreaches, one-to-one evangelism, discipleship trainings, small group discipleship, leadership training, and several Bible studies.
How?
NIFES has previously partnered with Oasis International to reach Nigeria's colleges in Phase 1 and Phase 2 of this current project. These first two phases were extremely successful, creating many testimonies of how the Africa Study Bible is transforming the lives and ministries of campus ministers.
Now, Phase 3 of this project will provide NIFES with more copies of the Africa Study Bible, empowering Nigeria's courageous student workers and leaders to serve the Lord amid the challenges as they reach and disciple students today.
Funding Needs
NIFES Ministers have pledged to give $5 for each copy of the Africa Study Bible. To completely fund this project, $4,250 is still needed.
In order to meet the greatest need possible, your gift will first be used for this opportunity. However, if this goal is already met, your gift will go to support the entire mission of the God's Word for Africa program.
With your help we can continue to satisfy Africa's thirst for God's Word.