Equip the Military Church in Liberia with Bibles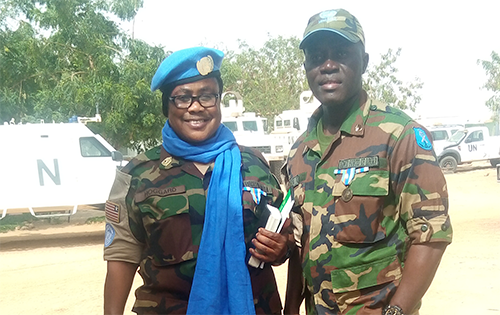 Why?
The Military Church  situated at a Military Academy where cadets are trained is in need of Bibles. The church would like to equip the cadets to aid their discipleship efforts and personal spiritual growth of the cadets.
How?
These Bibles are urgently needed to give to the current set of Cadets who have received the Lord Jesus Christ as their personal Lord and Saviour. This will help the Military Chaplains effort in discipling the cadets and enable the cadets to grow in their walk with the Lord Jesus Christ as they move forward to serve God and Country. 205 copies of the New Living Translation: Africa Edition Bible are needed by the Military Church for the present set of cadets in training.
Funding Needs
The Military Christians Church of Tubman Military Academy needs a total of 205 Bibles. $1,281.25 is needed for complete funding of this project. Each Bible cost $6.25. Five Bibles cost $31.25 and ten copies of the Bible cost $62.50. Fifty copies of the Bible cost $312.5. One hundred copies of the Bible cost $625 while 205 copies of the Bible cost $1,281.25
In order to meet the greatest need possible, your gift will first be used for this opportunity. However, if this goal is already met, your gift will go to support the entire mission of the God's Word for Africa program.
With your help we can continue to satisfy Africa's thirst for God's Word.