Equip Prison Chaplains, Pastors, and Bible Teachers serving in rural Akwa Ibom State, Nigeria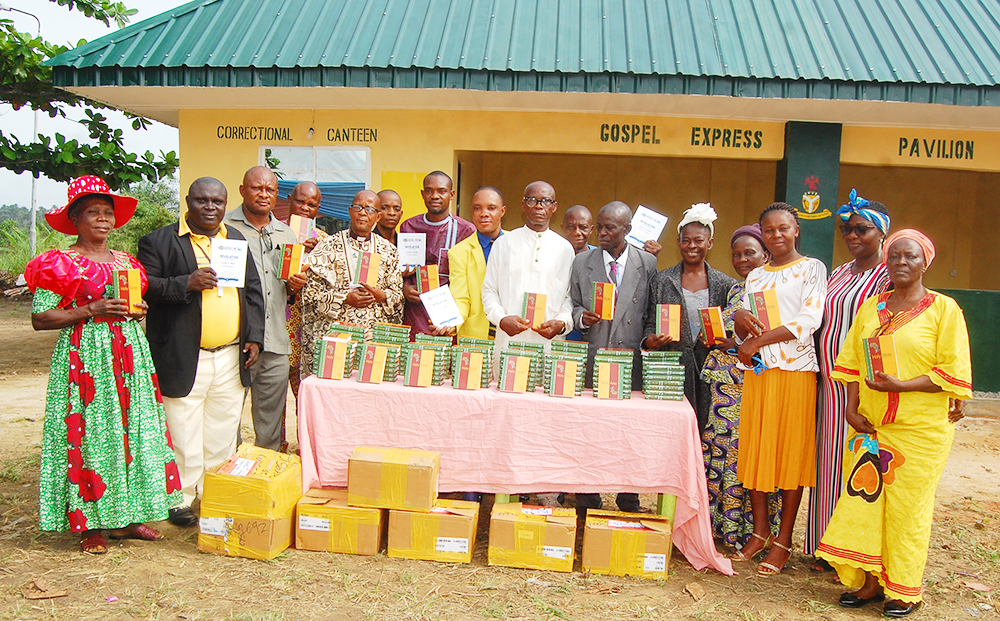 Why?
GoodNews Jail & Prison Ministry Nigeria Inc is a Faith Based Ministry partnering with Gospel Express Evangelical Church Inc, an indigenous church ministry in Nigeria. They seek to share and grow the gospel of Jesus to men and women behind bars in Nigeria.
They raise disciples, train, and equip them for leadership tasks. They also train and empower rural pastors and Christians for effective and wholistic ministry development. Due to hardship and working in the rural areas, most of these leaders cannot afford to have resource materials like the Africa Study Bible which for contextualized teaching and discipleship.
GoodNews Jail and Prison Ministry Nigeria Inc desires to provide and empower them with these great resource to help them in the work of shepherding the flocks that God has entrusted into their hands and care.
How?
150 Africa Study Bibles are needed by GoodNews Jail & Prison Ministry Nigeria Inc to equip the pastors, church leaders, Bible class teachers, and Bible college students serving in various rural communities and new church plants in Akwa Ibom State, Nigeria.
Once the Africa Study Bibles are available, a Pastors' Seminar that will be scheduled to train the pastors and leaders on how to get maximum benefits from the Africa Study Bible and how to impact the Christians in local churches with the same.
Funding Needs
GoodNews Jail and Prison Ministry Nigeria Inc has pledged to give $5 for each copy of the Africa Study Bible. $2,550 is needed to complete funding this project.
In order to meet the greatest need possible, your gift will first be used for this opportunity. However, if this goal is already met, your gift will go to support the entire mission of the God's Word for Africa program.
With your help we can continue to satisfy Africa's thirst for God's Word.