Equip Pastors and New Converts in War-Torn Cameroon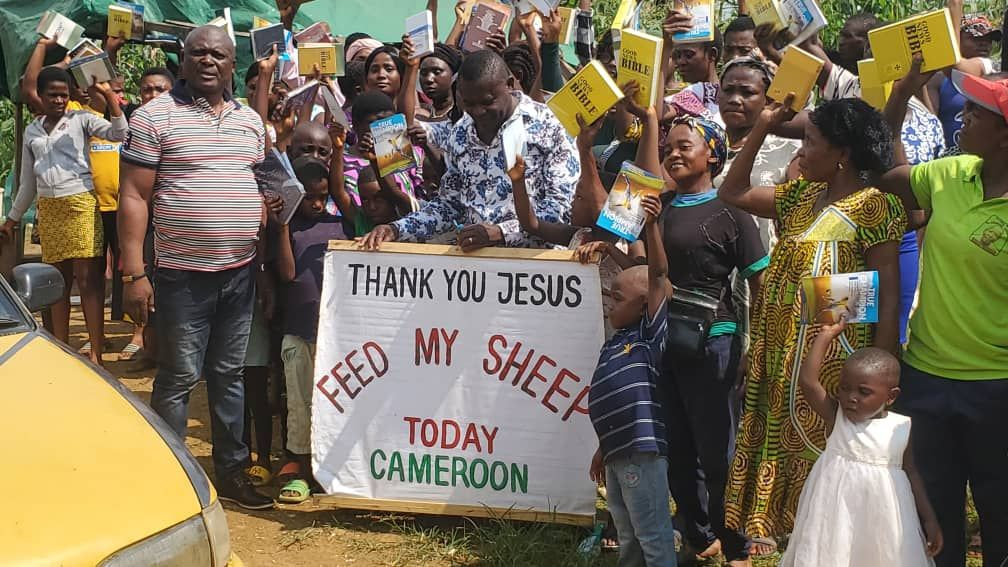 Why?
A brutal insurgency is sweeping across the south-western region of Cameroon. In the chaos, countless people have been forced to leave their homes.
In the midst of this crisis, self-funded missionaries face an incredible challenge. Their people are scattered, their lives are in constant danger, and resources are running low. Yet the gospel message must be preached.
These leaders are in dire need of resources. The church must step up to meet this need.
How?
Light and Life Missions is changing the status quo in south-western Cameroon. The ministry supports at-risk pastors in these affected regions by holding training events, providing them with counselling, and equipping them with the discipleship and evangelism resources they need.
One of the best discipleship resources for this broken situation is Oasis's Africa Study Bible. The Africa Study Bible contains messages of peace and restoration for war-ravaged contexts, and even features many notes written by church leaders living in the midst of conflicts across Africa.
Light and Life Mission has decided to partner with Oasis International. Together, we aim to equip 20 pastors with the Africa Study Bible and 60 new converts with their own New Living Translation: Africa Edition Text Bible. These resources will help the church in Cameroon hold fast to the gospel in this time of hardship.
Funding Needs
To completely fund these 20 Africa Study Bibles and 60 NLT Text Bibles, $790 is still needed.
In order to meet the greatest need possible, your gift will first be used for this opportunity. However, if this goal is already met, your gift will go to support the entire mission of the God's Word for Africa program.
With your help we can continue to satisfy Africa's thirst for God's Word.