Equip 500 Ministry Leaders in Ndola, Zambia with Africa Study Bibles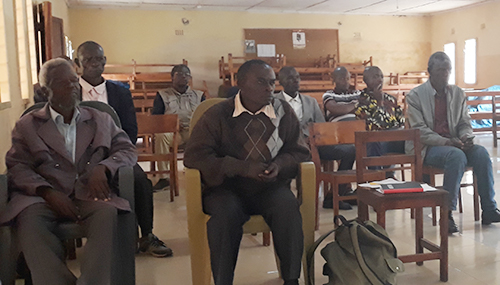 Why?
GLO Zambia is a Christian ministry that serves the local church and the community through discipleship and community outreach for the holistic transformation of this generation by the Gospel of our Lord Jesus. The ministry has a training centre in Ndola, Zambia which serves a community that is less fortunate. GLO plans to resource 500 leaders within the community with contextually appropriate discipleship material.
How?
GLO plans to distribute 500 Africa Study Bibles to its students and community members who cannot afford their own bibles. To have a study Bible with notes and features that illuminate the truth of Scripture from African perspectives will make God's Word more appropriate to their living situations.
Funding Needs
GLO Zambia needs 500 Africa Study Bibles. Each $15 donated will go towards one copy of the Africa Study Bible and GLO will contribute $5 towards each Bible.
In order to meet the greatest need possible, your gift will first be used for this opportunity. However, if this goal is already met, your gift will go to support the entire mission of the God's Word for Africa program.
With your help we can continue to satisfy Africa's thirst for God's Word.