Bibles for Gospel-Hungry Students in Ghana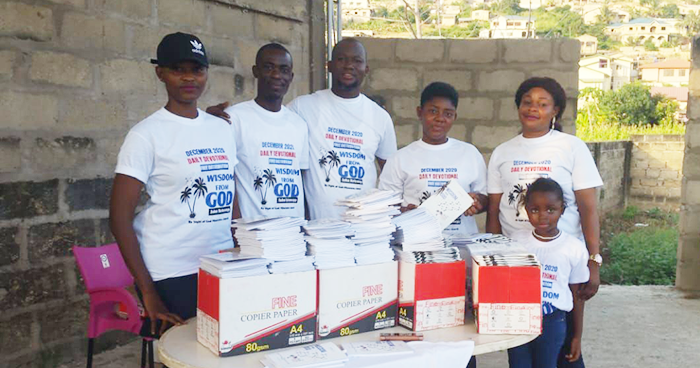 Why?
Thousands of students in Ghana are eager to learn more about Jesus. They've already given him their lives, and they're excited to learn more about their new saviour.
But though they want to find out who Jesus is, these children don't have access to their own Bibles. This makes it nearly impossible for them to grow in their faith or find out what the love of Jesus means in their lives.
Sight of God Ministries is working to change this. Based in Accra, Ghana, Sight of God Ministries is discipling gospel-hungry students by providing them with Bibles. Thanks to their work, many schoolchildren across Ghana are receiving Jesus Christ as their saviour and being trained to become effective servants of Christ.
How?
Many of Sight of God Ministries' young converts come from financially poor backgrounds, making it very difficult for them to purchase their own copies of God's Word.
Sight of God Ministries is partnering with Oasis International, so these students can be equipped with their own New Living Translation: Africa Edition Text Bibles. This project will provide 300 Bibles to students in seven schools across Ghana:
(1) Amazing Love, Omanjo, Accra
(2) Oblogo JSS, Weija, Accra
(3) Omega Primary, Oblogo, Accra
(4) CAC Yellow, Lominava
(5) California Stars, Dzenewu
(6) Symbols Montessori, Odumasi
(7) Pure City International School, Auawaso
Once these 300 young Christians are armed with their own Bibles, they will be equipped with the resources they need to grow spiritually and expand the Kingdom of God in their communities.
Funding Needs
To completely fund these 300 Bibles, $1,950 is still needed. Your gift will prepare the next generation of Christian leaders in Ghana for a lifetime of following Christ!
In order to meet the greatest need possible, your gift will first be used for this opportunity. However, if this goal is already met, your gift will go to support the entire mission of the God's Word for Africa program.
With your help we can continue to satisfy Africa's thirst for God's Word.