Equip Anglican Pastors in Uganda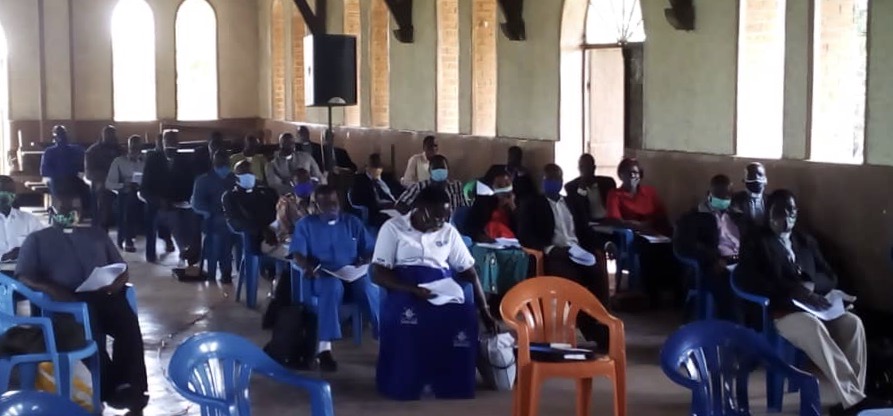 Square Ministries Africa
Why
Anglican pastors in the Totoro/Bukedi Diocese have just completed a Theology of Work training. They saw the need for a contextualized tool to help them interpret the Scriptures. The Africa Study Bible will equip them to fulfill their desire to expand the Kingdom of God in that region of Uganda.
How
They will receive the Africa Study Bibles from Square Ministries Africa, along with training in the most effective use of its many features and notes, from Dr. Emmanuel Mukeshimana, one of the study Bible's contributors.
Funding Needs
You can equip a pastor for $22 with an Africa Study Bible. $5,425 is needed to provide all 248 Bibles. Square Ministries Africa has committed to providing $1,250 of the total.
A Note from Emmanuel Mukeshimana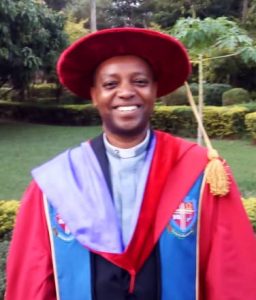 I am happy to let you know that though COVID-19 pandemic tension is still at large, at least some social activities have started to operate under what we call here SOPs (Standard Operating Procedures) provided by the Ministry of health over time. The churches have been opened for only 70 people in a service but children and people beyond 70s are not allowed to attend. The airport is open for tourists and commercial activities, and finally schools are going to open gradually from October 15, 2020. It is in this regard Uganda Christian University is preparing to have some students (only finalists, people in their final year) on campus and other students will be online. As a lecturer/professor I am now figuring out how to have a virtual classroom for the first time. Please pray that students and staff will have adequate training, materials to use like computers, and a stable network to enhance the teaching.
Finally, in my last update I requested for your prayers to have Africa Study Bibles for the pastors who attended the concluded seminar on Theology of Work in Bukedi Diocese. I am happy to announce that Oasis International has agreed to fundraise for the 250 Bibles and training going with them before distribution but participants and SMA will have to contribute towards the whole process.
As I write this update, I am reminded of what God said in Isaiah, through thick and thin, I will be with you and I will rescue you. Isaiah 46:3-5 "Listen to me, O house of Jacob, all you who remain of the house of Israel, you whom I have upheld since you were conceived, and have carried since your birth. Even to your old age and gray hairs I am he, I am he who will sustain you. I have made you and I will carry you; I will sustain you and I will rescue you. To whom will you compare me or count me equal? To whom will you liken me that we may be compared?"
–Rev. Dr. Emmanuel Mukeshimana (PhD Theology/Development)
Uganda Christian University (www.ucu.ac.ug)
CEO/Square Ministries Africa (www.squareministriesafrica.org)
With your help we can continue to satisfy Africa's thirst for God's Word.