Bibles for 600 Leaders in Zambia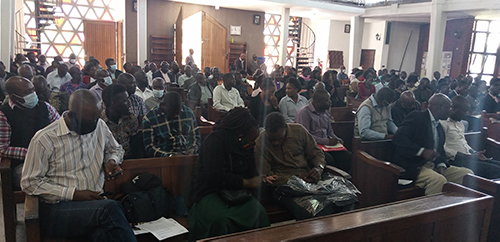 Why?
Kitwe City Christian Ministers Fellowship is a non profit organization that hosts church ministers and leaders in Kitwe, Zambia for fellowship and networking. The fellowship brings together various leaders with the aim of empowering them through leadership and church management training.
A large number of the members are operating churches with no church buildings and are hopeful to acquire land in the future. 85% of the clergy in their network (fellowship members) do not have their own houses, they are still renting. It is the fervent hope of Kitwe City Christian Ministers Fellowship that the provision of the Africa Study Bible will help capacitate church leaders in the city of Kitwe and further grow the discipleship in the city.
How?
Kitwe City Christian Ministers Fellowship is hosting a leadership workshop in August 2022 for 600 leaders. Through this workshop, Bibles and other biblical materials will be made affordable for training to this demographic that cannot afford them.
Funding Needs
The 600 hundred shall each contribute $5 toward a copy of the Bible. Each $13.75 contributed will go towards the provision and delivery of one Africa Study Bible which will equip one pastor and have an impact on thousands of believers in Kitwe City.
In order to meet the greatest need possible, your gift will first be used for this opportunity. However, if this goal is already met, your gift will go to support the entire mission of the God's Word for Africa program.
With your help we can continue to satisfy Africa's thirst for God's Word.