Africa Study Bibles for Pastors Serving in Sierra Leone Rural Communities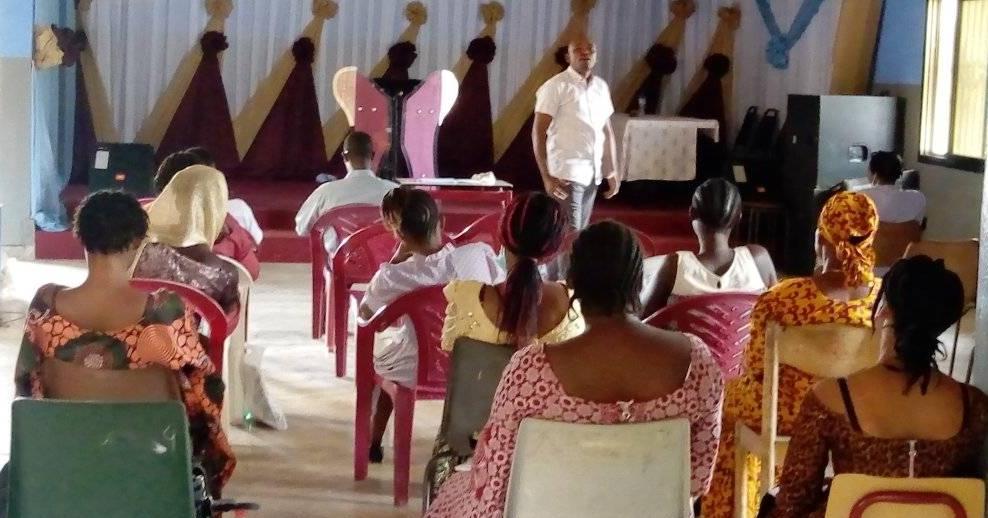 Why?
World Christian's Partnership (WCP) is a Christian organization working in partnership with other Christian ministries and churches in Sierra Leone to train leaders, and churches on how to carry out the Great Commission. WCP's train church leaders and Bible class teachers who nurture the tender-hearts and minds of new believers in their efforts to live their daily lives in the light of the Gospel of Jesus Christ.
WCP is at its starting stages and is not financially strong to support all the needed Bibles. Working in partnership with churches in rural areas for empowerment of the gospel work, WCP is planting churches and taking Jesus to the poor and needy people in Sierra Leone. WCP is supporting upcoming local churches with Bibles and discipleship materials. Many of these newly planted churches in Sierra Leone and their leaders lack study Bibles for discipleship.
How?
304 Africa Study Bibles are needed by World Christian's Partnership in Sierra Leone to equip the pastors, church leaders, and Bible class teachers serving in various rural communities in Sierra Leone. The Africa Study Bible will be given to the pastors and church leaders who are pastoring in local areas and those training Bible classes where the churches have just been planted. This will commence with a training at a pastors seminar that will be scheduled once the Africa Study Bible is on its way to Sierra Leone. The training will be done in partnership with Oasis International Ltd. The aim is to train the pastors on how to get maximum benefits from the Africa Study Bible and how to impact the Christians in their local churches with the same.
Funding Needs
The World Christian Partnership (WCP) in Sierra Leone have pledged to give $5 per Bible. Each $22 you give will equip a provide a pastor or leader with an Africa Study Bible. $5,168 will fully equip this project to reach thousands of believers in rural Sierra Leone.
In order to meet the greatest need possible, your gift will first be used for this opportunity. However, if this goal is already met, your gift will go to support the entire mission of the God's Word for Africa program.
With your help we can continue to satisfy Africa's thirst for God's Word.