Africa Study Bibles for Rural Pastors in Malawi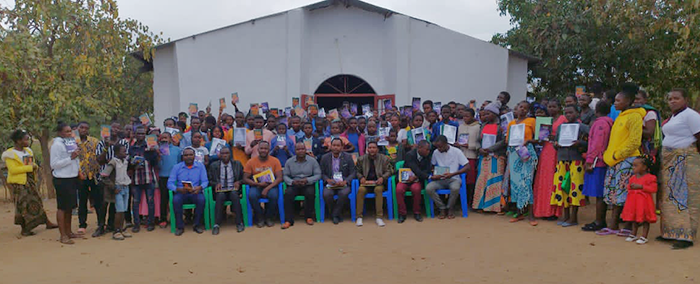 Why?
Reverend Francis Ananda Chipukunya is on a mission to shine the light of Christ throughout Malawi. In partnership with TFC Global and Going Home Africa Ministries, Rev Francis has worked tirelessly to distribute Bibles and other Christian resources to members of the trucking community in Malawi.
Now, Rev Francis has set his sights on building and equipping leaders in the remote areas of Malawi through the Pastoring the Pastors Initiative.
How?
This initiative is providing many pastors with training in counselling, discipleship, ministry, and other fundamentals of running a church. However, these pastors are in need of Bibles.
Rev Francis believes that the Africa Study Bible is the perfect resource to equip these pastors to serve in their rural communities. A single pastor who has been armed with training and an Africa Study Bible has the ability to impact the lives of thousands of people in Malawi.
Funding Needs
Rev Francis has partnered with Oasis International to provide 200 Africa Study Bibles for pastors in Malawi. Each pastor will contribute 10% towards their Bible, leaving $3,600 still needed to complete this project.
Your generosity will help these 200 pastors reach thousands of souls across Malawi with the light of the gospel!
In order to meet the greatest need possible, your gift will first be used for this opportunity. However, if this goal is already met, your gift will go to support the entire mission of the God's Word for Africa program.
With your help we can continue to satisfy Africa's thirst for God's Word.