500 Bibles for Street Children in Nigeria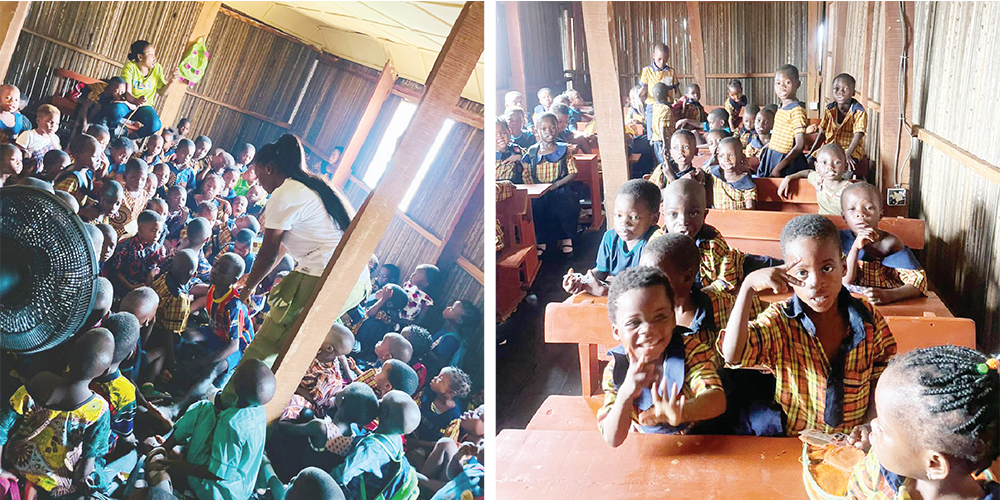 Why?
The tragedy of homeless children is nearly overwhelming. Every day, millions of young people spend their lives on the streets, unable to improve their situation. These children need to hear that God loves them.
Across Nigeria, the Glow Foundation is spreading the good news of God's love to these lonely children. In the space of 10 months, God has used Glow Foundation to reach out to 1,000 street children, helping them understand that finding a relationship with God is the pathway to a fulfilled life.
In 2023, Glow Foundation is planning to spread love to more young people in Nigeria's slum schools. The foundation will not rest until needy children across the country have learned what the Bible has to say about God's amazing love.
How?
The best way to share the gospel with under-privileged children is to provide them with Bibles. Glow Foundation has partnered with Oasis to share 500 Bibles with street children who have already given their lives to Christ. These children attend slum schools in the dilapidated areas of Dustbin Village (Ajegunle, Lagos), Iwaya (Yaba, Lagos), Ibadan (Oyo State), and Shagamu (Ogun State) in Nigeria.
Once Glow Foundation's discipleship programmes provides these 500 Bibles, many street children will receive discipleship training, and will learn about what God's amazing love means for their lives.
Funding Needs
To deliver 500 Bibles by the next children's discipleship conference in September 2023, $3,125 is still needed. Your generosity will ensure that street children across Nigeria learn how much God loves them.
In order to meet the greatest need possible, your gift will first be used for this opportunity. However, if this goal is already met, your gift will go to support the entire mission of the God's Word for Africa program.
With your help we can continue to satisfy Africa's thirst for God's Word.