Equip Pastors in the War-Torn Sudanese Region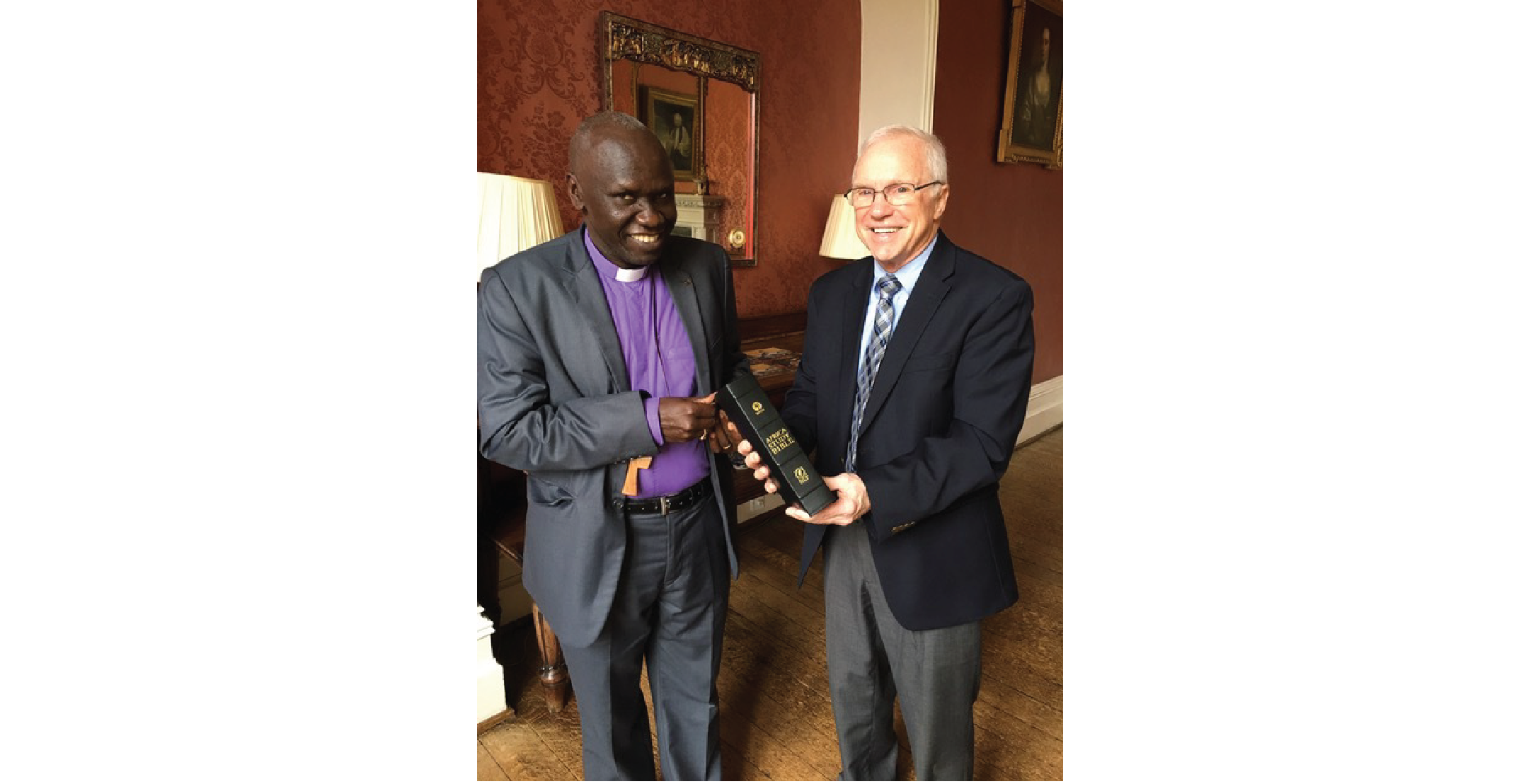 Why?
The Sudanese Region is in chaos.
A brutal civil war has forced over five million people in Sudan, South Sudan, and Uganda to leave their homes. Many have sheltered in plastic tarp huts on the roadside.
Imagine being a pastor in the midst of this conflict. Your people are scattered. You're living away from your home, or in constant fear for your life. The task you've been given seems impossible, and you don't have the resources you need to face it. This is the reality that Christian leaders are facing in the Sudanese region.
These leaders desperately need to be equipped for their challenging task. The church must be ready to respond.
How?
Oasis is joining forces with our longtime partners African Enterprise, ALARM, the Anglican Church, Frontline Fellowship, and the Petros Network to meet this urgent need for discipleship.
One of the best discipleship resources for this broken situation is Oasis's Africa Study Bible. Containing messages of peace and restoration for war-torn contexts, the Africa Study Bible even features many notes written by church leaders living in the midst of conflicts across Africa.
Together with our partners, Oasis will hold events to train leaders to minister in their war-torn region, provide them with counselling for trauma, and equip them with the discipleship and evangelism resources they need, including the Africa Study Bible.
Funding Needs
If Oasis can raise $55,000, 2,500 Africa Study Bibles will be shipped to Sudan, South Sudan, and Uganda. Every $22 you give will equip another pastor with an Africa Study Bible. If you give now, a matching gift will double the impact of your contribution.
Your generosity will help break the cycle of violence in the Sudanese region, and spread the peace of Jesus in a time of turmoil.
In order to meet the greatest need possible, your gift will first be used for this opportunity. However, if this goal is already met, your gift will go to support the entire mission of the God's Word for Africa program.
With your help we can continue to satisfy Africa's thirst for God's Word.