Provide Bibles to New Christians in Liberia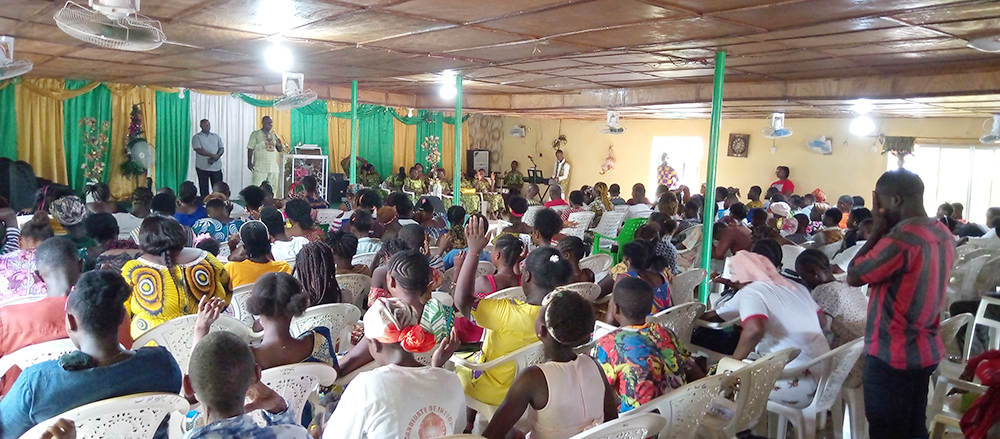 Why?
In a Liberian suburb, a chorus of praise is ringing out to the Lord.
Based near Kakata City, Liberia, Jubilee Praise and Worship Centre Liberty Ministries has a heart to glorify God. The ministry is dedicated to evangelistic and discipleship programmes among youth and adults, working to organise crusades and discipleship training for new converts.
However, these new Christians are unable to afford a copy of the Bible to help them grow in their newfound faith.
How?
Currently, Jubilee Ministries has hundreds of youth in their discipleship training program—including many new converts. These students desperately need a copy of God's Word.
Jubilee Ministries has partnered with Oasis International to provide students with their own Bibles. The goal is to distribute 200 copies of the contextualised New Living Translation: Africa Edition Text Bible to the new converts.
Funding Needs
Jubilee Ministries will contribute $100 as a co-payment for this project. This leaves $1,150 still needed to cover the cost of the 200 Bibles, equipping the ministry's new converts for a lifetime of spiritual growth.
In order to meet the greatest need possible, your gift will first be used for this opportunity. However, if this goal is already met, your gift will go to support the entire mission of the God's Word for Africa program.
With your help we can continue to satisfy Africa's thirst for God's Word.