Provide Bibles for New Converts in Liberia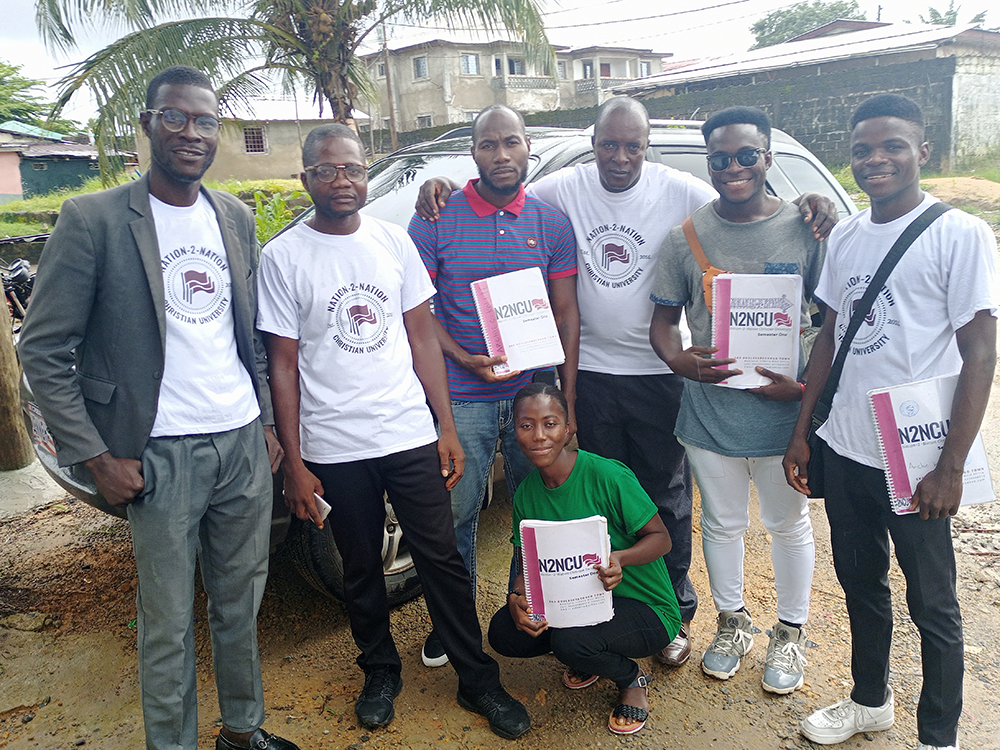 Why?
In Liberia, a unique school is bringing many people to Christ.
Nation-2-Nation Christian University is working to train less privileged pastors and church leaders to serve Jesus. Though poverty caused by 14 years of civil war keeps them from attending seminary, these pastors have a passion for evangelism and discipleship. Thanks to Nation-2-Nation Christian University, they are learning to clearly interpret the Word of God.
However, these pastors have a problem. They are leading so many people to Christ that there aren't enough Bibles to give them! Nation-2-Nation Christian University is partnering with Oasis in order to make sure these new converts are able to build their faith on the solid foundation of God's Word.
How?
Nation-2-Nation Christian University regularly organizes discipleship trainings for new converts after their pastors return from evangelistic crusades. The pastors and Christian students are then trained to disciple the new converts.
These trainee pastors currently need 200 copies of the New Living Translation: Africa Edition Text Bible to equip the new converts for a lifetime of serving God.
Funding Needs
Nation-2-Nation Christian University has provided a co-payment of $400. Therefore, $1,250 is needed to completely fund these 200 Bibles.
In order to meet the greatest need possible, your gift will first be used for this opportunity. However, if this goal is already met, your gift will go to support the entire mission of the God's Word for Africa program.
With your help we can continue to satisfy Africa's thirst for God's Word.