Good News Jail and Prison Ministry Nigeria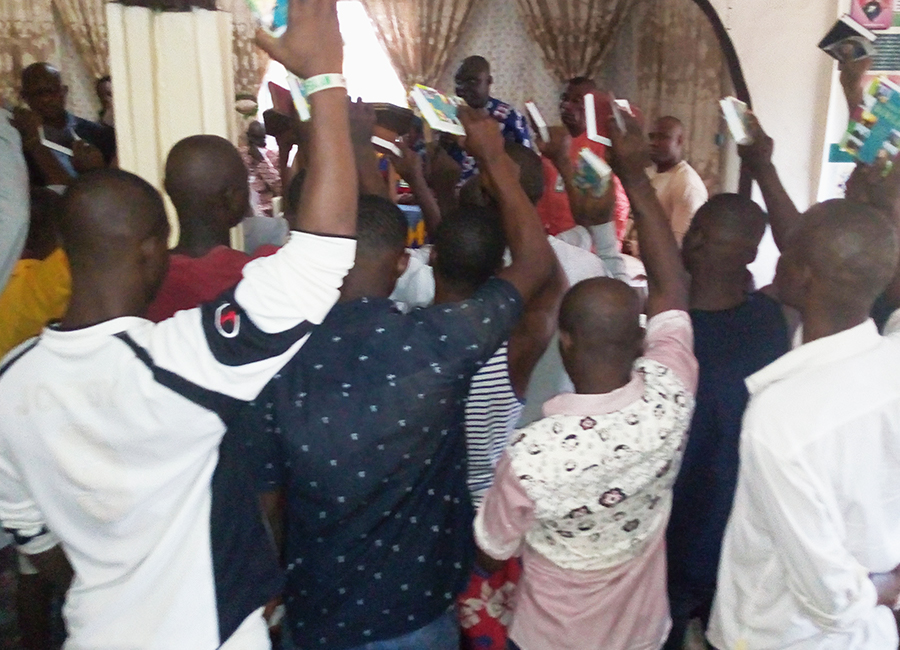 Why?
Good News Jail & Prison Ministry Nigeria Inc. is a global organization that places Christian chaplains in jails and prisons to minister to the physical, mental, social and spiritual needs of the inmates. The ministry has developed several practical, life-giving programs that introduce inmates and staff to Christ and help them grow in their knowledge of Him and His Word.
Having successfully resourced 72 chaplains with the Africa Study Bible, Good News Jail & Prison Ministry Nigeria Inc. is now seeking to equip the inmates that they are discipling with Bibles of their own. This is because most of the inmates in the prisons of Nigeria do not have Bibles for individual Bible study, personal devotions, prayers and group Bible study in cells and in the prison chapels.
How?
Good News Jail & Prison Ministry will distribute the Bibles to the inmates one prison facility after another through the key leaders of the ministry.
Funding Needs
The ministry is able to give $1 for each Bible. Therefore, in order to meet the deficit and supply 500 Text Bibles to the inmates in Nigeria, $2,500 is required. Your gift will go a long way in facilitating transformation through discipleship, of the lives of the inmates under the ministry of Good News Jail & Prison chaplains in Nigeria.
In order to meet the greatest need possible, your gift will first be used for this opportunity. However, if this goal is already met your gift will go to support the entire mission of the Bibles for Pastors program.
With your help we can continue to satisfy Africa's thirst for God's Word.