Bibles for Courageous Pastors in Rural Nigeria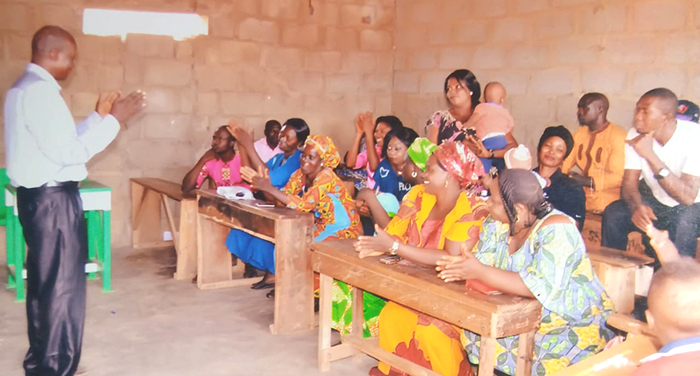 Why?
In distant corners of Northern Nigeria's Nasarawa State, unreached people are hearing the gospel for the first time.
Self-funded pastors and missionaries travel through the region, eagerly spreading the good news of Jesus. Though they're not formally trained in a Bible college, they have a passion to share the love of God. Northern Nigeria can be extremely dangerous for Christians, but these pastors don't hesitate to regularly risk their lives for the gospel.
However, since these pastors are self-funded and serving in remote areas, it's very challenging for them to afford their own study Bible.
How?
Balanced Christian Life Revival Missions Inc. is seeking to support these selfless pastors. To make up for their lack of university education, Balanced Christian Life Revival Missions organizes church growth conferences where these pastors receive discipleship and leadership training on a quarterly basis.
Now, Balanced Christian Life Revival Missions is partnering with Oasis International to equip these rural church leaders with the resources they need! Together, we'll provide 60 pastors with their own copy of the Africa Study Bible, which will serve as the pastors' main resource for sermon preparation, teaching, training, and discipleship.
Armed with the ASB, these pastors will be equipped to spread the gospel like never before.
Funding Needs
To equip these courageous pastors in Nasarawa State of Nigeria with 60 copies of the Africa Study Bible, $1,200 in funding is needed.
In order to meet the greatest need possible, your gift will first be used for this opportunity. However, if this goal is already met, your gift will go to support the entire mission of the God's Word for Africa program.
With your help we can continue to satisfy Africa's thirst for God's Word.