Africa Inland Church Tanzania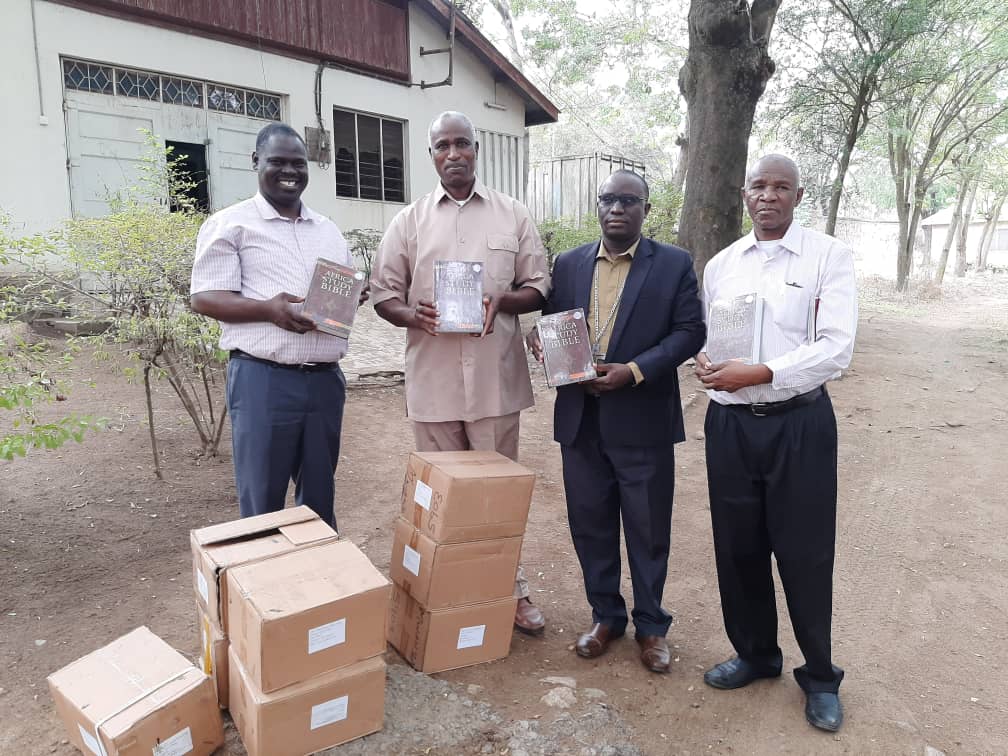 Africa Study Bibles arrived
We are delighted to share with you that the Africa Study Bibles for AIC pastors in Tanzania have arrived at Geita Christian College. A first training was held this past September with pastors from six dioceses. After the training, Bibles will be distributed to these pastors and more trainings are currently being planned. Thank you to every donor that helped make this happen!
Bishop Mussa Magwesela
Bishop Mussa explains the need in the video below:
(For English subtitles, click "cc" on the video)
In order to meet the greatest need possible, your gift will first be used for this opportunity. However, if this goal is already met, or your project fails to raise the minimum fundraising threshold, your gift will go to support the entire mission of the God's Word for Africa program.
With your help we can continue to satisfy Africa's thirst for God's Word.